Bergen County Domestic Violence Case Involving Repeat Offender with Lengthy Criminal Past
By Travis Tormey posted in Domestic Violence on Tuesday, April 8, 2014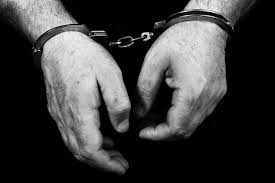 A man from Englewood, New Jersey with an extensive criminal record is currently facing charges for domestic violence in connection with the alleged assault of his girlfriend, whom he has faced charges for assaulting in the past.
According to Assistant Bergen County Prosecutor Vered Adoni, 37-year-old Englewood resident Derrick Smalls is accused of assaulting his girlfriend while at her apartment and violating a restraining order by making contact with her. The victim sustained head injuries that required stitches and staples in order to repair, authorities say.
Per police documents, Smalls has a lengthy criminal history, which includes charges for assault, eluding a police officer, obstructing the administration of the law, drug-related offenses, theft, and forgery. His criminal record begins almost 20 years ago, listing over 20 crimes in its entirety.
Smalls was initially charged with a domestic violence offense committed against the same victim, at which time he pleaded guilty to a disorderly persons offense per a plea agreement from the Bergen County Prosecutor's Office. Approximately 6 months after the incident, while on parole, he was charged for assaulting her again.
Domestic violence cases can be rather complex, as there are instances in which criminal complaints are filed, those in which complaints are not filed, and there is the potential for cross-complaints involving both parties. Authorities can file criminal complaints against one or both of the individuals involved in a domestic violence incident and these charges can include simple assault, aggravated assault, stalking, or harassment. It is important to note that criminal charges are addressed in an entirely separate proceeding from the issuance of a restraining order.
However, criminal charges can be brought against a defendant for violating a restraining order. N.J.S.A. 2C:29-9 governs these types of offenses, which can be classified as fourth degree crimes or disorderly persons offenses, depending on the circumstances of the specific case. Fourth degree charges are generally filed if the violation of the restraining order constitutes an offense such as assault, harassment, terroristic threats, or stalking.
Bergen County Superior Court Judge Edward A. Jerejian, the presiding judge in Smalls' case, is expected to schedule the trial to begin in May. The latest charges that Smalls is facing could subject him to a prison sentence of 13 years if he is ultimately convicted, according to prosecutors.
For more information pertaining to this case, access the following article: Englewood ex-con with long rap sheet facing trial in girlfriend beating