Update: Man Arrested in Connection with Bergen County Armed Robberies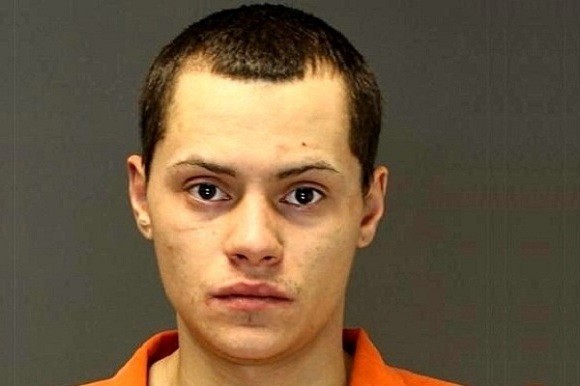 As a follow-up to a previous post concerning five armed robberies that investigators believe were committed by the same suspect over the course of two days at various locations in Bergen County, authorities recently announced the arrest of the man who was allegedly responsible.
According to Detective Daniel Antinori of the Bergen County Police Department, Camden resident 21-year-old Hamilton Sanchez-Olmo was arrested following yet another armed robbery, which occurred at a 7-Eleven in Lodi, New Jersey. He allegedly threatened employees with a gun and demanded the money in the cash register while wearing a black mask, which matched the description of the earlier crimes.
Sergeant Louis Ruffel of the Lodi Police Department happened to be in the vicinity as Sanchez-Olmo allegedly fled the scene and attempted to take off his mask. Employees at the store then notified the officer that a robbery had just occurred, at which time back-up forces from the Hasbrouck Heights, Hackensack, Maywood and Bergen County Police Departments were called to the scene.
Sanchez-Olmo was ultimately discovered by the Bergen County Police Department K-9 Unit while hiding in a dumpster behind a Boston Market located a short distance away. The gun that he allegedly used during the robbery, which was actually a BB-gun, was recovered as well. In New Jersey, BB guns, Airsoft guns, and paintball guns are classified as firearms under N.J.S.A. 2C:39-1.
After he was arrested, Sanchez-Olmo was taken to Lodi Police Headquarters, where he was questioned by detectives from the Hasbrouck Heights, Garfield, and Elmwood Park police departments regarding the other recent robberies, which occurred in their jurisdictions.
Sanchez-Olmo is now facing charges for robbery as well as two weapons-related offenses. Under N.J.S.A. 2C:15-1, which governs robbery charges:
Robbery is a crime of the second degree, except that it is a crime of the first degree if in the course of committing the theft the actor attempts to kill anyone, or purposely inflicts or attempts to inflict serious bodily injury, or is armed with, or uses or threatens the immediate use of a deadly weapon.
In this case, the fact that Sanchez-Olmo was allegedly armed during the commission of the crimes likely means that he is facing first degree robbery charges, which are punishable by a term of incarceration ranging from 10 to 20 years in state prison. In addition, these charges are among those enumerated under the "No Early Release Act" (NERA), which requires those convicted to serve 85% of the prison sentence imposed before becoming eligible for parole.
For more information pertaining to this case, access the following article: Camden man caught by BCPD K9 eyed in Bergen armed robberies.