Two Bergen County Residents Charged in Connection with Fatal Tainted Heroin Overdose
By Travis Tormey posted in Drug Charges on Monday, March 3, 2014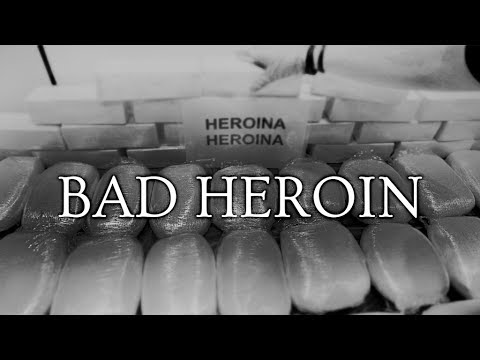 Two Bergen County residents are currently facing charges in connection with yet another case of fatal overdose due to a tainted form of heroin, which authorities recently announced had sprung up in New Jersey, causing at least nine deaths in the past few months.
This form of heroin has been laced with fentanyl, an odorless, tasteless synthetic chemical type of morphine, 80 to 100 times more potent, and completely undetectable. According to Bergen County Prosecutor John Molinelli, it was fentanyl-laced heroin that led to the recent death of 19-year-old Ramsey resident Daniel Lajterman.
Now, 44-year-old Upper Saddle River resident Darius Ghahary has now been charged with strict liability for a drug-induced death and manslaughter, as authorities believe that he manufactured and subsequently sold Lajterman the lethal dose, misrepresenting it as heroin.
Per reports, Ghahary was taken into custody on Monday, February 24th at his residence and was initially facing charges for maintaining or operating a controlled dangerous substance production facility, as well as heroin distribution, after police discovered a myriad of prescription and other drugs in his home and other storage locations.
The drugs found included: Fentanyl, Oxycodone, Xanax, Adderall, Hydromorphone, synthetic THC, steroids, MDMA, and marijuana. Officers also seized packing supplies and chemicals used to mix different substances, leading them to conclude that Gharay was manufacturing homemade drugs, which he then sold as "heroin."
Gahary is also facing charges for hindering apprehension and tampering with evidence, as he allegedly enlisted his 19-year-old daughter, Alynn, to destroy evidence that would aid in his prosecution. Alynn is accused of the same offenses.
Strict Liability for Drug-Induced Deaths is governed by N.J.S.A. 2C:35-9, and is considered a crime of the first degree, the most serious under the state's criminal code. As such, Ghahary could be facing a term of incarceration ranging from 10 to 20 years in New Jersey State Prison if he is ultimately convicted of this charge. Maintaining or operating a controlled dangerous substance production facility is also a crime of the first degree, punishable by the same term of imprisonment.
Ghahary is currently being held at the Bergen County Jail. His bail was originally set at $250,000; however, it was increased to $750,000 upon the filing of the additional charges. Clearly, the crimes for which he is accused bear with them egregious consequences.
For more information pertaining to this case, access the following article: Bergen prosecutor warns of deadly synthetic drug mix after Ramsey OD arrests