Traffic Stop in Wyckoff Leads to Drug Charges Against Franklin Lakes Girl
By Travis Tormey posted in Juvenile Crime on Sunday, March 30, 2014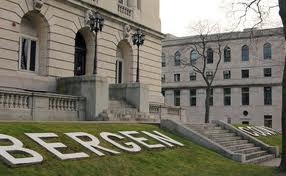 A 16-year-old girl from Franklin Lakes, New Jersey is now facing charges for driving without a driver's license, possession of marijuana, possession of drug paraphernalia, possession of drugs in a motor vehicle, and hindering apprehension or prosecution, following a traffic stop in Wyckoff.
According to Benjamin Fox, the Chief of the Wyckoff Police Department, Officer Kevin Pinches initially stopped the vehicle on Franklin Avenue in Wyckoff when he discovered that the its registration had expired. The 16-year-old driver then told Pinches that she was not currently traveling with her driver's license, at which time she provided him with a false name and Social Security number.
Shortly thereafter, authorities determined her real identity and after searching her car, she was charged with the aforementioned offenses. The girl, whose identity remains undisclosed due to her status as a juvenile, will face these charges in Bergen County Family Court.
In New Jersey, the procedure and focus of the juvenile court system differs from that of the general court system. Specifically, judges who hear juvenile cases focus primarily on the rehabilitation of young offenders, as opposed to their punishment. In other words, every effort is made to reform juveniles facing charges, with the exception of specific cases involving extremely egregious crimes such as murder and aggravated assault. In these types of cases, the county prosecutor's office may request that the juvenile face charges as an adult.
Generally, juvenile charges are brought in the county where the juvenile resides, rather than the county in which the offense occurred. In addition, juvenile cases are presented before a judge without the involvement of a jury. Judges in family court may impose sentences including: probation, community service, counseling, rehabilitation, restitution, or a deferred disposition (similar to adult enrollment in the Pre-Trial Intervention (PTI) program).
For more information regarding juvenile charges, procedure, and sentencing, view the links located on my juvenile offenses page.
For more information pertaining to this case, access the following article: Wyckoff police catch underage teen behind wheel with pot