Saddle Brook Police Arrest Man Charged with Aggravated Assault, Weapons Offenses, Evacuate Neighborhood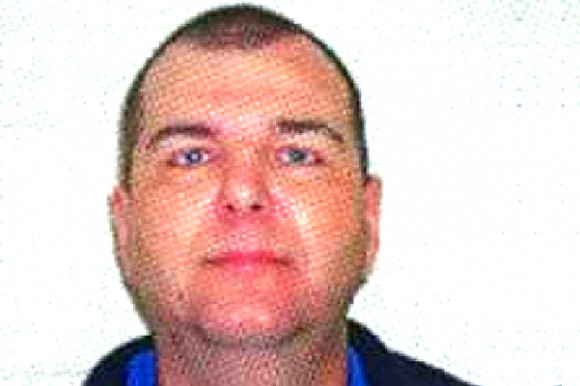 Authorities recently evacuated an entire neighborhood in Saddle Brook, New Jersey when female resident notified police that her current boyfriend, a man previously convicted of various sex crimes, had threatened the woman's daughters with a weapon. A subsequent search of the woman's house revealed a host of weaponry, including homemade bombs, which spurred the evacuation that followed.
According to Robert Kugler, the chief of police at the Saddle Brook Police Department, a Saddle Brook woman reported the aforementioned incident at approximately 8 p.m. on Friday, March 14th, telling police that her boyfriend, 51-year-old Robert Sunday, was threatening her two daughters with a rifle.
When officials responded to the scene a the woman's residence on Bell Avenue in Saddle Brook, Sunday was arrested and charged with two counts of aggravated assault with a weapon as well as unlawful possession of a weapon. Officers from the Bomb Squad of the Bergen County Police Department subsequently conducted a search of the premises, at which time they discovered large quantities of weaponry in the basement of the home.
Aside from the rifle that Sunday allegedly had in his possession, authorities seized multiple pipe bombs, ten long guns and handguns, knives, ammunition, and flares during their investigation. As a result, individuals in the vicinity were evacuated from their residences as a safety precaution and firefighters from the Saddle Brook Police Department and Emergency Medical Services Unit were notified.
Sunday, who is currently being held at the Bergen County Jail, with his bail set at $100,000, was previously convicted of sexual assault and endangering the welfare of a child. A conviction for one of these offenses may require registration as a sex offender under New Jersey's Megan's Law. In Sunday's case, he faced charges for failure to register as a sex offender in 2001, according to Bergen County police records, which means this must have been a condition of one of his prior sentences.
For more information pertaining to this case, access the following article: Saddle Brook neighborhood evacuated after sex offender found with pipe bombs, guns, ammo