Update: Lyndhurst NJ Super Bowl Tickets Robbery Conspiracy Uncovered
By Travis Tormey posted in Theft Offenses on Friday, March 7, 2014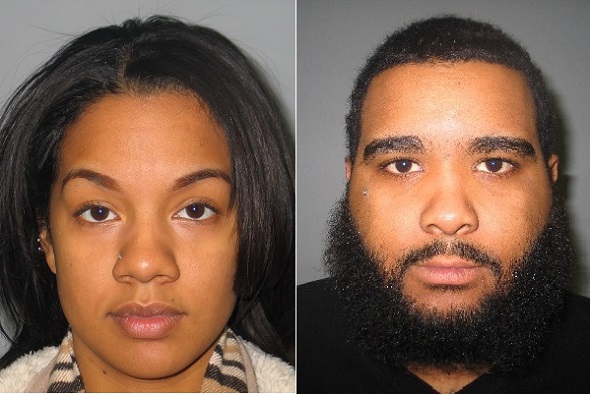 As a follow-up to a previous post about an armed robbery that occurred in Lyndhurst, New Jersey involving two Super Bowl tickets and other valuables, what was once believed to be a crime committed by one man has now been identified as a set-up involving multiple alleged offenders.
21-year-old Stephanie Diaz notified authorities at approximately 10 p.m. on Saturday, February 1st that a robbery crime had occurred at her residence on Page Avenue in Lyndhurst. According to James B. O'Connor, Chief of the Lyndhurst Police Department, authorities now believe that Diaz lured the victim to her apartment, having placed advertisements for the potential sale of superbowl tickets on Facebook as well as Instagram.
When the victim arrived, 24-year-old East Orange resident Franklin Noble is accused of robbing the victim with another man, who threatened him with a handgun. The victim reported that both men searched his pockets for valuables, stealing $1,200, the keys to his vehicle, and his cell phone. Police subsequently discovered the keys and the cell phone in Diaz's home.
After the incident, the Lyndhurst Police Department alerted the New Jersey State Police, who were monitoring the Super Bowl event at MetLife Stadium. Officers then questioned the individuals who had actually bought the tickets when they arrived for the day's festivities and the response of the surprised attendees sparked the investigation that followed.
Diaz is now facing charges for conspiracy to commit theft and luring. She is currently being held at the Bergen County Jail, with her bail set at $15,000. Noble has been charged with robbery, luring, aggravated assault, terroristic threats, conspiracy, and two counts of unlawful possession of a weapon. He is currently being held at the Bergen County Jail, with his bail set at $130,000.
The Lyndhurst Police Department is actively searching for the third suspect, who has yet to be identified.
For more information pertaining to this case, access the following article: Lyndhurst police arrest two in Super Bowl tickets robbery