Former Teacher at Cliffside Park Elementary School Facing Multiple Drug Charges
By Travis Tormey posted in Drug Charges on Wednesday, March 26, 2014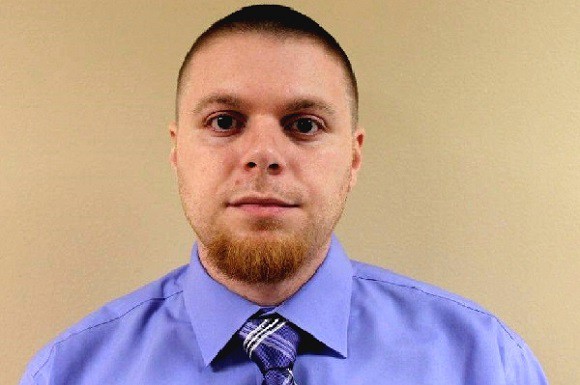 In a recent case involving a former teacher at an elementary school in Cliffside Park, New Jersey, the man is now facing charges involving possession of prescription drugs, heroin, hyperdermic needles, and drug paraphernalia.
According to William Maer, a spokesperson for the Borough of Cliffside Park, employees at the Number 6 School discovered a hypodermic needle in the school on Friday, March 21st and subsequently notified the Cliffside Park Police Department.
Following an investigation, officers from Cliffside Park arrested 29-year-old Ridgefield resident Ryan Fogarty on Monday, March 24th. Fogarty was employed as a teacher at the Number 6 School prior to his current position as a special education teacher for high school students.
Fogarty has now been charged with possession of prescription drugs, heroin possession, possession of hypodermic needles, as well as possession of drug paraphernalia. After posting bail in the amount of $10,000, he was released and is currently awaiting his first appearance in court. The Cliffside Park Police Department has indicated that the investigation of this case is ongoing.
As for Fogarty, possession of heroin offenses, governed under N.J.S.A. 2C:35-10(a)(1), are considered third degree crimes, which are indictable (felony) level offenses punishable by a term of incarceration ranging from 3 to 5 years in New Jersey State Prison.
Further, possession of hypodermic needles and possession of drug paraphernalia charges, codified by N.J.S.A. 2C:36-6 and N.J.S.A. 2C:36-2, respectively, are both classified as disorderly persons offenses. These are subject to the following penalties: a maximum sentence to serve 6 months in the county jail, as well as mandatory fines including a $500 Drug Enforcement Demand Reduction (DEDR) penalty and a $50 laboratory fee.
All in all, Fogarty could be facing a term of imprisonment, among other penalties, if he is ultimately convicted of the crimes for which he is accused. Additionally, permanent charges on his criminal record could significantly impact his employment opportunities in the future. As such, it is crucial that he obtain representation to provide him with a vigorous defense in order to guarantee the best possible result in this case.
For more information pertaining to this case, access the following article: Cliffside Park police bust teacher for drugs after finding needle at grammar school