Currently Incarcerated Man Agrees to Plead Guilty to Bergen County Burglary
By Travis Tormey posted in Theft Offenses on Tuesday, March 11, 2014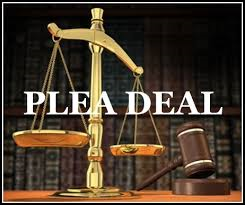 A man from Englewood, New Jersey who is currently incarcerated in connection with a previous burglary crime recently appeared in Bergen County Superior Court and agreed to plead guilty to another burglary, which occurred in Wyckoff in May of 2012.
Former Englewood resident Marc Rainey, who is believed to be a member of the infamous James Bond Burglary Gang, was originally offered a plea agreement from the Bergen County Prosecutor's Office which would subject him to three years of imprisonment in exchange for his pleading guilty to two counts of burglary charges. Prosecutors subsequently withdrew their offer, at which time Superior Court Judge Liliana DeAvila-Silebi extended a two-month period for additional plea negotiations.
According to Rainey's defense attorney, the defendant will agree to plead guilty to the charges if prosecutors do not enlist a burglary expert to supplement the state's case against him. Prosecutors have declined to provide a definitive sentence to be offered to Rainey at this time; however, he appeared in Bergen County Superior Court on March 10th and requested leniency from Judge DeAvila-Silebi in exchange for his guilty plea.
Nicholas Ostuni, the Assistant Bergen County Prosecutor, who is serving on behalf of the state in this case, has yet to comment publicly in reference to this matter. Nevertheless, Rainey's sentencing hearing has been scheduled for April 25th.
In New Jersey, burglary offenses, which are governed under N.J.S.A. 2C:18-2, can be classified as second or third degree crimes, depending upon the circumstances of the specific case. The critical determining factor with regard to the grading of these charges is whether or not anyone was injured or if the actor was armed during the commission of the crime.
In Rainey's case, it is likely that he is facing third degree charges, due to the fact that neither of the aforementioned circumstances applies. Third degree offenses are punishable by a term of incarceration ranging from 3 to 5 years, meaning that Rainey could receive a sentence of up to 5 years in prison. The sentence that Judge DeAvila-Silebi ultimately issues on April 25th remains to be seen.
For more information pertaining to this case, access the following article: James Bond Gang burglar pleads guilty to Wyckoff break-ins without a deal from prosecutors