Man Who Pleaded Guilty to Aggravated Sexual Assault Crimes Sentenced in Bergen County Superior Court
By Travis Tormey posted in Sex Crimes on Sunday, March 9, 2014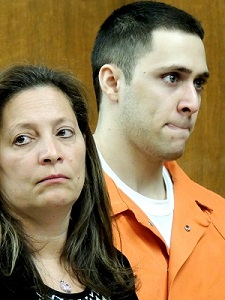 A man from Cliffside Park who pleaded guilty to the aggravated sexual assault of two young girls, was recently sentenced to almost 30 years of imprisonment in Bergen County Superior Court.
After accepting a plea agreement from the Bergen County Prosecutor's Office in November, 22-year-old Cliffside Park resident Serkan Seyrek was sentenced by Superior Court Judge Liliana DeAvila-Silebi on Friday, March 7th to a 28-year term of incarceration.
Although he initially denied having assaulted the pair of sisters, who were 9 and 11-years-old at the time, Seyrek ultimately claimed responsibility for committing the February 2012 crimes. After breaking into the girls' residence, Seyrek admitted to assaulting both girls before their mother awakened and came to their rescue, at which time he fled the scene. Per reports, someone driving by heard the girls' mother screaming and pursued Seyrek, as did other people in the vicinity.
Seyrek was eventually able to elude the crowd and a 7-month investigation followed. He was taken into custody in September of 2012 in connection with other charges but inquired as to the status of the active investigation while he was in police custody. Officials were ultimately able to connect him to this crime with using his fingerprints and his blood. They also identified that he was wearing a broken necklace, the other piece of which was discovered in the girls' home.
According the terms of his plea agreement, Seyrek will be required to serve 23 years and 22 days of his sentence before becoming eligible for parole. He will also be subject to a 5-year period of parole upon his release and must become a registered sex offender under New Jersey's Megan's Law.
In addition, Seyrek received a psychosexual evaluation, commonly referred to as an "Avenel Evaluation" because it is conducted at Avenel's Adult Diagnostic and Treatment Center. This is a requirement associated with all aggravated sexual assault offenses and it involves a determination of the likelihood that an individual is a compulsive, repetitive offender. Professionals reported that they do not believe Seyrek meets the criteria for such a diagnosis.
For more information pertaining to this case, access the following article: Neighbor who raped Cliffside Park girls after breaking in gets 28 years
Tags: Bergen County NJ Aggravated Sexual Assault Defense Lawyer, Cliffside Park NJ Aggravated Sexual Assault Attorney