South Hackensack Police Undercover Officers Arrest Man for Promoting Prostitution of a Minor at Local Motel
By Travis Tormey posted in Sex Crimes on Thursday, March 6, 2014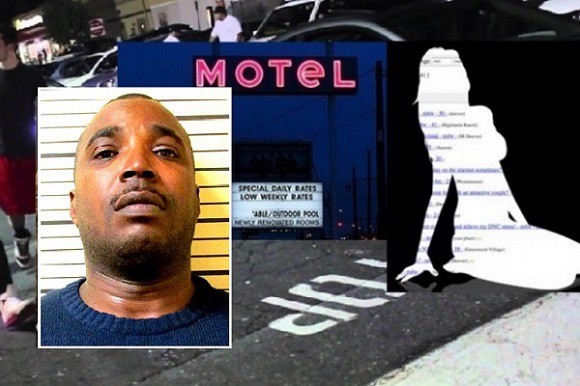 A Bloomfield man is currently facing charges for human trafficking, promoting prostitution, and endangering the welfare of a child after being arrested by undercover officers from the South Hackensack Police Department while allegedly attempting to prostitute a 16-year-old girl.
According to South Hackensack Police Captain Robert Kaiser, 46-year-old Bloomfield resident Michael Tucker was arrested at a motel on Route 46 when he arrived with a 16-year-old girl whom he had promised as a "date" to a potential customer.
Per police reports, Tucker used the website Backpage.com to advertise the money-for-sex exchange, posting pictures of the young girl as well as a phone number for interested parties to contact him. An undercover officer responded to the advertisement and made an appointment to meet with Tucker and the girl, at which time Tucker was arrested and the girl was taken to police headquarters. She was subsequently returned to the custody of her parents.
As for Tucker, he is currently being held at the Bergen County Jail, with his bail set at $200,000. Among the charges for which he is accused, the charge for promoting prostitution, governed under N.J.S.A. 2C:34-1, is likely classified as second degree offense, which will subject him to significant penalties if he is eventually convicted.
Although the grading of these charges can vary depending upon the circumstances of the specific case, when the individual is charged with promoting the prostitution of a minor (a person under the age of 18), this becomes a second degree crime, which is punishable by a term of incarceration ranging from 5 to 10 years in New Jersey State Prison. Notably, it is not considered a valid defense to claim that the accused was unaware of the status of the minor as under legal age.
The charges for human trafficking are also extremely serious and offenses of this kind have recently emerged at the forefront of public discourse, particularly during the Super Bowl event that was recently held in New Jersey. For more information regarding this matter, see my previous post: Sex Trafficking, Forced Prostitution Bust Before NJ Super Bowl
Access the following article for more details pertaining to this case: South Hackensack police: Human trafficking charges, high bail for man who pimped girl, 16, online
Tags: Bergen County NJ Promoting Prostitution Defense Lawyer, South Hackensack NJ Endangering the Welfare of a Child Attorney