Man Wanted in Connection with Bergen County Luring Incident
By Travis Tormey posted in Sex Crimes on Monday, February 24, 2014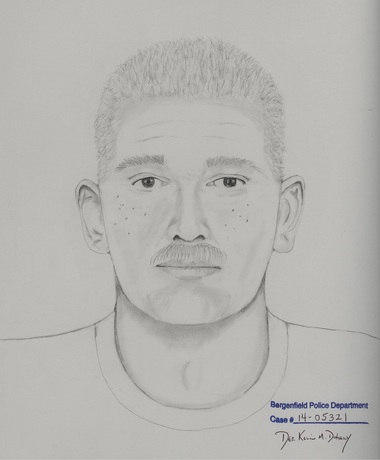 The Bergenfield Police Department is currently conducting an investigation in connection with a luring case, recently releasing a sketch of the potential suspect to the public.
Per police reports, a red-haired, white male with a mustache, identified as in his early-to-mid-30's and driving a black SUV, was tailing a 13-year-old girl as she walked in the vicinity of Palisade Avenue, South Taylor Street, South Woodside Avenue, and South Summit Street in Bergenfield between the hours of 5 and 6 p.m on Tuesday, February 18th.
After the suspect stopped the girl, requesting to provide her with a ride in his car, she declined and attempted to flee the scene, at which time the man drove by a second time, shouting an unidentified utterance from the vehicle.
Officers from the Bergenfield Police Department are now conducting an ongoing search for the man. They released a sketch of the suspect on Friday, February 21st and are enlisting public assistance in apprehending him.
If the suspect is ultimately identified and taken into custody, he is likely to face luring charges, which are governed under N.J.S.A. 2C:13-6. According to this statute, luring is a second degree offense, punishable by numerous penalties including:
• A 5 to 10-year term of incarceration
• Sex offender registration under New Jersey's Megan's Law
• The potential for life-long Community Supervision
Authorities have asked that any and all information regarding this case be forwarded to the Bergenfield Police Department at 201-387-4000.
For more information pertaining to this case, access the following article: Bergenfield police release sketch of suspect in attempted luring of 13-year-old girl