Mahwah Traffic Accident Leads to DUI, Other Charges for One Driver, Driving with Young Daughter
By Travis Tormey posted in Traffic Offenses on Wednesday, February 12, 2014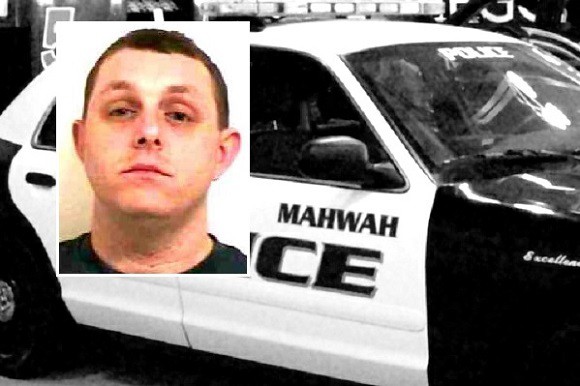 One of the drivers involved in a motor vehicle accident that recently occurred in Mahwah, New Jersey, is now facing numerous charges, including those for driving under the influence of drugs, after fleeing the scene of the crash with his 2-year-old daughter in the car.
According to James Batelli, the Chief of the Mahwah Police Department, 32-year-old Michael Delaney, who is originally from Long Island but currently resides with his fiancée in Mahwah, has been charged in connection with an incident which occurred on Tuesday, February 11th at approximately 10:15 a.m. on Franklin Turnpike in Mahwah. Delaney was allegedly driving with his daughter in his Jeep when he hit the vehicle in front of him and then fled the scene. The other driver notified the Mahwah Police and proceeded to follow Delaney until he stopped his vehicle on Armour Road.
Mahwah Police Officer Thomas Solimano arrived and questioned Delaney, who admitted to smoking marijuana in addition to taking a significant quantity of over-the counter cold medicine earlier that day. He was subsequently charged with driving while under the influence of drugs, driving while under the influence of drugs with a minor in the vehicle, driving with a suspended license, leaving the scene of an accident, reckless driving, and being under the influence of a controlled dangerous substance.
Delaney, whose license was suspended at the time of the accident, has a previous conviction for DUI on his record. As such, he will be subject to the penalties associated with a second offense for a DUI, among the consequences imposed if he is convicted of any or all of the other charges.
A second offense driving under the influence charge in New Jersey is governed by N.J.S. 39:4-50, and is punishable by a variety of penalties including: a fine ranging from $500 to $1,000, a 2-year license suspension, 30 days of community service, 48 hours to 90 days in jail, surcharges of $1,000.00 per year for three years to be paid to the New Jersey Department of Motor Vehicles, and the mandatory installation of an Ignition Interlock Device in your vehicle during the period of license suspension as well as between one and three years following the suspension.
Thus far, Delaney has only been charged with traffic violations and is not facing any criminal charges in relation to the incident. He is scheduled to appear in the Mahwah Municipal Court on Tuesday, February 18th. However, the state may consider imposing additional charges for endangering the welfare of a child, which would mean Delaney could face significantly harsher penalties. Endangering the Welfare of a Child is codified under N.J.S.A. 2C:24-4 and can be considered a second or third degree criminal offense under New Jersey Law. These offenses are punishable by a term of incarceration ranging from 5 to 10 and 3 to 5 years, respectively.
Officials released Delaney's daughter to a family member and have already notified child protective services of the incident.
Drugged, unlicensed hit-and-run driver had daughter, 2, in car, Mahwah police say