Conviction of Emmy-Award Winning Fox News Reporter in Bergen County Sex Trial
By Travis Tormey posted in Sex Crimes on Friday, February 21, 2014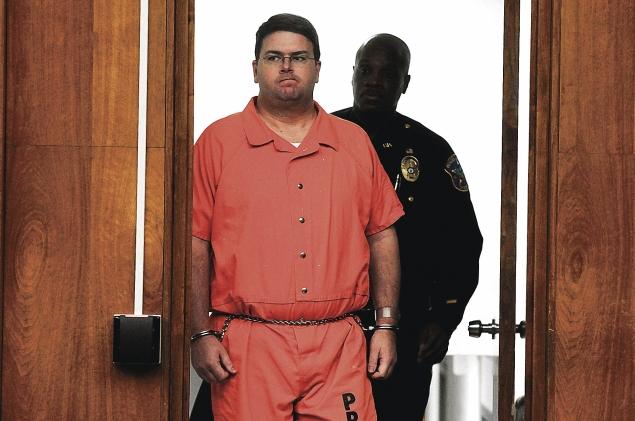 Following the more than month-long trial of former Fox News reporter, 43-year-old Charles Leaf, the jury recently returned a guilty verdict in Bergen County Superior Court. Leaf's conviction means he has been found legally responsible for committing criminal offenses including: aggravated sexual assault, endangering the welfare of a child, attempting to intimidate a witness, possession of child pornography, and hindering apprehension or prosecution.
During the trial, which began on January 7th and included 21 days of proceedings, the victim, Leaf's daughter, now 8, appeared on behalf of the defense and denied her previous statements about the sexual abuse. Leaf's father-in-law, Kristoff Wilsky, also testified on his behalf, taking responsibility for the child pornography found on the computer in Leaf's home.
On the other hand, the family's former nanny testified for the prosecution that Leaf's daughter confided in her about the abuse, while Assistant Prosecutor Kenneth Ralph questioned the credibility of Leaf's daughter's testimony.
Following closing arguments, which were presented on Friday, February 14th, the jury began deliberating on Wednesday, February 19th and continued discussions for slightly more than five hours over the course of two days before making its determination. During deliberations, the jury reviewed sections of the investigator's interview with Leaf's daughter and requested the legal definitions of "contact" and "body," which were subsequently clarified by the judge. Ultimately, jurors found Leaf guilty of all of the charges for which he was accused.
Had Leaf accepted the initial plea offer from the Bergen County Prosecutor's Office, which he rejected in September, he would have been sentenced to serve between 7 and 8 years in New Jersey State Prison. Having declined the agreement, he will now face significantly more severe consequences.
The charges for aggravated sexual assault, which is considered a crime of the first degree under N.J.S.A. 2C:14-2, include a prison sentence ranging from 10 to 20 years in New Jersey State Prison, with 85 percent of the sentence required to be served before parole eligibility under New Jersey's No Early Release Act (known as the "NERA").
In addition, endangering the welfare of a child offenses, governed under N.J.S.A. 2C:24-4, are considered crimes of the second degree if the actor has the legal duty for the care of a child and engages in sexual conduct which would impair or debauch the morals of the child.
Hindering apprehension or prosecution charges, which can also be considered second degree offenses under N.J.S.A. 2C:29-3, are likely to be classified as such in this case because Leaf was found guilty of concealing evidence regarding his own prosecution as well as intimidating a witness. Second degree offenses are punishable by a term of incarceration of 5 to 10 years.
Upon his conviction, Leaf's bail was revoked by Superior Court Judge James J. Guida and he is being held at the Bergen County Jail pending his sentencing, which has been scheduled for June 6th. Until then, Leaf and others can only speculate and await the judge's determination.
For more information pertaining to this case, access the following article: Charles Leaf to wife: 'Tell the kids I love them' after child sex assault conviction