Wyckoff Parents Facing Child Endangerment Charges After Child Consumes Narcotics
By Travis Tormey posted in Drug Charges on Monday, February 24, 2014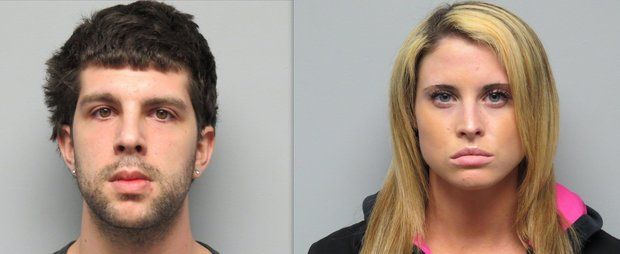 A man and a woman from Wyckoff, New Jersey are currently facing charges for endangering the welfare of a child following a recent incident in which their baby consumed narcotics.
According to Bergen County Prosecutor John L. Molinelli, 23-year-old Tara Bradbury and her boyfriend, 25-year-old boyfriend Mark Tomat, who is the baby's father, were arrested after the Wyckoff Police Department received an emergency call from Bradbury's home, located on Harvey Court in Wyckoff. Officers at the scene reported that the 9-month-old baby was unresponsive and displayed a bruise on his forehead, at which time he was rushed to Valley Hospital in Ridgewood.
Medical personnel at Valley Hospital treated the child with an opiate-countering drug called Narcan, to which he responded well, after police discovered drug paraphernalia and Suboxone in the home. Suboxone is an anti-opioid dependence drug, often used for the treatment of oxycontin addiction, but can be abused according to the U.S. Food and Drug Administration.
Further investigation uncovered a deleted text message conversation between Bradbury and Tomat in which they acknowledged that their son had consumed drugs and collectively decided to deny it. Both were subsequently arrested and charged with one count of endangering the welfare of a child. They are currently being held at the Bergen County Jail, with their bails set at $250,000 each and no ten percent option.
Under N.J.S.A. 2C:24-4, endangering the welfare of a child is classified as a crime of the second degree if the accused has a legal duty for the care of a child or who has assumed responsibility for the care of a child. Second degree crimes are associated with a presumption of incarceration even if the defendant has no prior criminal history and are punishable by a sentence of between 5 and 10 years in New Jersey State Prison. Due to the circumstances of this case, which involve the child's parents, the charges are likely to be in the second degree.
Authorities have not disclosed the baby's current condition; however, he was transferred to Columbia Presbyterian Hospital in Manhattan and is receiving treatment for swelling in the brain. Further, the parents have been prohibited from having any contact with the child.
For more information pertaining to this case, access the following article: Bergen County mother, boyfriend charged after baby ingests narcotics, prosecutor says