Recently Signed Bill Allows Substitution of Community Service for County Jail, Fines
By Travis Tormey posted in Stages of a Criminal Case on Friday, January 24, 2014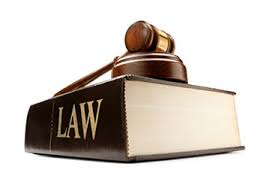 On Tuesday, January 21, 2014, Governor Christie signed several pieces of legislation remaining from the prior 2012-2013, legislative session. Among these was Bill A-3254, which amends N.J.S.A. 2B:12-23.1, a statute governing "Penalties Payable in Installments; Alternative Penalties."
The recently signed legislation adds language which allows Municipal
Court Judges to order those convicted of criminal offenses to perform community service in lieu of a monetary penalty. This provision ultimately allows individuals who are unable to pay court-imposed fines to perform community service as opposed to serving time in jail.
Typically, when a defendant either fails to pay their court-imposed fine or to make a time-payment, the Municipal Court Judge is permitted to sentence them to County Jail Time. The defendant will be given credit against the amount owed for each day of confinement, which is generally calculated at $50.00 per day served in the County Jail.
The passage of this new amendment serves both the interests of justice and efficiency, allowing the court to levy meaningful punishment without utilizing the contributions of tax payers to fund the institutionalization of time-payment offenders.
Access the complete text version of Bill A-3254 at the following: http://www.njleg.state.nj.us/2012/Bills/A3500/3254_I1.HTM