Mine Hill Woman Receives Three-Year Prison Sentence After Theft Conviction
By Travis Tormey posted in Theft Offenses on Monday, January 13, 2014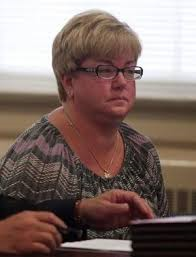 In a recent case involving a former employee of the Mine Hill Fire Department, a woman was sentenced to a three-year term of incarceration after pleading guilty to theft charges in Morristown Superior Court.
40-year-old Mine Hill resident Lisa Ayers, the former treasurer of the fire department in Mine Hill, New Jersey, was facing theft charges for stealing a total of $330,000 from the department over the course of six years. Ayers was accused of siphoning the funds between 2007 and 2013 to finance various personal obligations, specifically a number of mortgages and loans that she had obtained on behalf of herself and her family. An investigation was launched after it was discovered that payments for the station's new roof had not been made, a job for which Ayers was responsible.
Ayers, who subsequently pleaded guilty to the charges in October, was sentenced by Superior Court Judge Stuart Minkowitz on Friday, January 10th. Per the terms of her sentence, Ayers will not be eligible for parole for at least 9 months. However, she is entitled to request admission into New Jersey's Intensive Supervision Program (ISP). This program provides certain convicted individuals with the opportunity to be released shortly before the conclusion of their period of parole ineligibility.
The ISP program requires the offender to present a plan that adequately assures the Screening Board and a Resentencing Panel of Judges that his or her return into the community will not jeopardize the public's safety and will result in a positive social adjustment. In addition, the participant must continue to demonstrate to staff and to the Resentencing Panel that he or she should be allowed to continue to participate in the program.
Ayers will also be subject to restitution payments in the amount of $228,631. She has reportedly paid over $100,000 in restitution thus far in connection with the case. Restitution payments are governed under N.J.S.A. 2C:44-2, which sets forth:
a. The court may sentence a defendant to pay a fine in addition to a sentence of imprisonment or probation if:
1. The defendant derived a pecuniary (monetary) gain from the offense or the court is of the opinion that a fine will deter future criminal conduct;
2. The defendant is able to pay the fine; and
3. The fine will not prevent the defendant from making restitution to the victim of the offense.
Before the judge's decision with regard to Ayers' sentence, her attorney requested that his client receive probation. Conversely, the prosecution, lead by Deputy Attorney General Anthony Picione, had proposed a sentence of five years in prison.
According to the New Jersey Criminal Code, theft offenses are governed under N.J.S.A. 2C:20-3a, and can be classified as second, third, or fourth degree crimes, as well as disorderly persons offenses, depending on the circumstances of the specific case. Typically, theft constitutes a crime of the second degree if the amount involved is $75,000 or more. Second degree crimes are punishable by a term of incarceration ranging from 5 to 10 years in New Jersey State Prison.
With this in mind, the sentence imposed in Ayers' case is relatively lenient. Ultimately, her admission of guilt and cooperation in paying restitution for her crime likely contributed to the judge's determination.
For more information pertaining to this case, access the following article: Mine Hill woman gets 3 years for embezzling $330K from fire department
Tags: Mine Hill NJ Theft Attorney, Morris County NJ Theft Defense Lawyer