Little Ferry Police Apprehend Wanted Man, Now Charged with Assault Crimes, Eluding
By Travis Tormey posted in Assault and Threat Crimes on Friday, January 17, 2014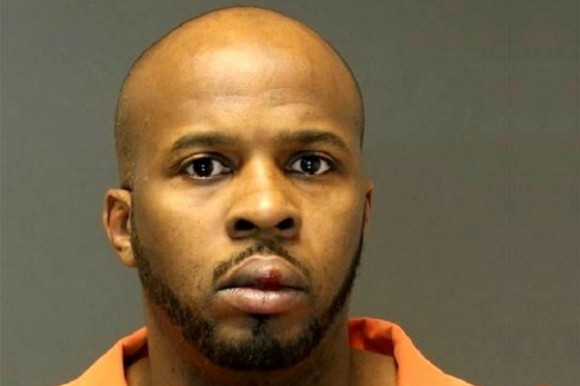 Officers from the Little Ferry Police Department recently arrested a man with an outstanding warrant in Union Township after he alleged committed a robbery. The man is now facing charges for aggravated assault on police officer, terroristic threats and eluding.
According to Detective Ronald Klein of the Little Ferry Police Department, police received a report on January 15th from 37-year-old Tyrone Wiggins' estranged wife that he had stolen her wallet after she allowed him into her residence. When officers arrived on the scene, a witness notified them that Wiggins had fled in a bus. Shortly thereafter, officers stopped the bus in Moonachie, at which time Wiggins reportedly attempted to elude police.
Per reports, Wiggins engaged in an altercation with the officers and subsequently threatened to kill them while being taken to police headquarters, where he was charged with four counts of assault on a police officer, two counts of terroristic threats, and four counts of eluding with risk of injury.
Records show that Wiggins was previously convicted in New York State on charges for robbery as well as well as unlawful possession of a weapon. If convicted of the charges for which he is most recently accused, Wiggins could be facing another significant term of incarceration in New Jersey State Prison.
Aggravated Assault is codified under N.J.S.A. 2C:12-1b; Aggravated Assault on a Police Officer is governed under paragraph 5 of this statute and is a crime of the third degree if the victim suffers bodily injury; otherwise, it is a crime of the fourth degree. Terroristic Threats, governed under N.J.S.A. 2C:12-3, are also considered crimes of the third degree, which are punishable by a term of incarceration ranging from 3 to 5 years.
Eluding, codified under N.J.S.A. 2C:29-2b, is classified as a crime of the second degree if the flight or attempt to elude creates a risk of death or injury to any person. In this case, Wiggins is facing second-degree eluding charges, which could subject him to a sentence of 5 to 10 years in New Jersey State Prison if he is ultimately convicted. He is currently being held in the Bergen County Jail, with his bail set at $200,000.
For more information pertaining to this case, access the following article: Little Ferry police: Ex-con runs, fights, threatens cops