Judge Denies Woman's Appeal for Post-Conviction Relief in Morristown Superior Court
By Travis Tormey posted in Stages of a Criminal Case on Sunday, January 12, 2014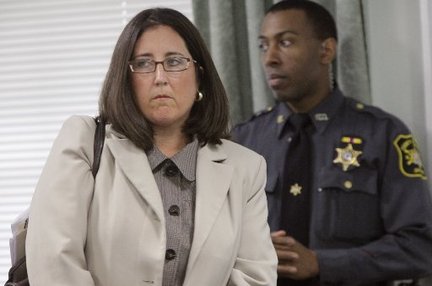 In the most recent development in the continuing legal proceedings of a former West Orange lobbyist charged with stalking, a Superior Court Judge in Morristown rejected her attorney's request for a post conviction relief hearing.
44-year-old Karen Golding entered a Pre-Trial Intervention Program in 2007 after being charged with stalking Union Democratic Assemblyman Joseph Cryan's girlfriend. The charges originated after an incident in 2006 in which Golding was allegedly discovered attempting to trespass in Cryan's vehicle. Golding was charged with burglary in relation to this incident and was further investigated for stalking.
The burglary charges were ultimately dismissed, and against the recommendation of the probation director, Golding was granted permission to enter a PTI Program in 2006 for the stalking charges. Judge Ahto subsequently dismissed Golding from the Pre-Trial Intervention Program in 2009.
Her attorneys later filed an appeal attempting to have her conviction overturned and her sentence vacated in 2012, which was also denied.
Most recently, Golding's new representation filed a motion for a post-conviction relief hearing, predicated upon the argument that her former legal counsel was insufficient. Her attorney stated that this motion would be supported by newly introduced evidence in reference to her PTI proceedings, which involved the suppression of certain email correspondence between Golding and the Assemblyman.
Under the New Jersey Criminal Code, post-conviction relief motions are addressed under Rule 3:22-2, which enumerates the possible grounds upon which a post-conviction relief motion can be established. A post-conviction relief motion does not substitute for a criminal appeal. However, it is a collateral attack that may be used in certain cases if the attorney can successfully establish grounds for such a ruling.
Superior Court Judge Salem Ahto rejected the motion for a post-conviction relief hearing on the grounds that Golden's attorneys were working "well within the guidelines of competent counsel." However, Golding's attorney announced her plans to appeal the judge's decision. Coverage of this case is ongoing.
For more information pertaining to this case, access the following article: Judge denies woman's bid for post-conviction relief in stalking of assemblyman's girlfriend