Jefferson Woman Indicted on Prescription Fraud Charges in Morris County, NJ
By Travis Tormey posted in Fraud charges on Wednesday, January 15, 2014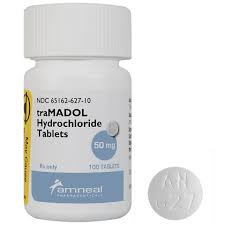 A woman from Jefferson, New Jersey is currently facing charges for obtaining prescription drugs by fraud as well as insurance fraud after being discovered filling false prescriptions at a ShopRite Pharmacy in Rockaway Township.
44-year-old Jefferson resident Eileen Grella was indicted by a grand jury in Morris County on Tuesday, January 14th on 10 counts of obtaining a prescription legend drug by fraud and 10 counts of insurance fraud in connection with the 10 fraudulent prescriptions that she allegedly filled between October 2012 and March 2013.
Grella is accused of pretending to be an employee at a physician's office in order to call in prescriptions for a pain reliever called Tramadol. According to Morris County Prosecutor Fredric Knapp, Tramadol does not qualify as a controlled dangerous substance; however, it is a drug that requires a prescription and mirrors the effects of a narcotic.
Further, Grella used the health insurance of her ex-husband in order to cover the payments for the prescriptions, claiming they were intended for a child who was not actually included in the policy. Eventually, a ShopRite pharmacist contacted the office of the doctor who was supposedly writing the prescriptions to discover that they were not, in fact, valid.
Obtaining prescription drugs by fraud offenses are governed under N.J.S.A. 2C:35-13, and are classified as crimes of the third degree. Those convicted of these types of offenses can be subject to heavy penalties, including:
Fines of up to $50,000.00
A term of incarceration ranging from 3 to 5 years in New Jersey State Prison
State-monitored probation
Driver's license suspension for a minimum period of six months
Permanent criminal record charges
Grella could be facing further penalties if she is convicted of the insurance fraud charges in addition to those for prescription fraud.
For more information pertaining to this case, access the following article: Jefferson woman accused of prescription deception and insurance fraud