Update: 2 Arrested in Connection with Hackensack, NJ Shoplifting Case
By Travis Tormey posted in Theft Offenses on Thursday, January 30, 2014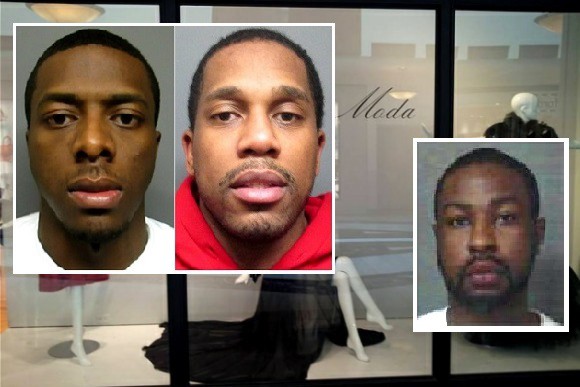 In a follow-up regarding a recent shoplifting case in Hackensack, New Jersey, two suspects have been arrested for allegedly stealing $130,000 worth of merchandise from a store located at The Shops at Riverside shopping complex in Hackensack.
According to Hackensack Police Detective Captain Thomas Salcedo, 32-year-old Joseph Willis Williams and 29-year-old Portland Ramseur, both residents of Mount Vernon, New York, are facing theft charges for allegedly stealing three chinchilla coats, valued at $130,000 total, from the Idra Alta Moda store on Wednesday, January 8th.
Authorities believe that two men entered the store, while a third accomplice was positioned outside during the commission of the crime. 25-year-old Mount Vernon resident Jerel Sterling has been identified as the third suspect in the case and police are actively seeking him. In addition, officials have retrieved two of the stolen items thus far, while the third and most expensive of the three coats remains missing.
Williams and Ramseur are currently being detained, with their bails set at $150,000 each. The two accused will be subject to significant penalties if they are ultimately convicted of the charges against them.
Theft of movable property offenses are governed under N.J.S.A. 2C:20-3, and can be considered crimes of the second, third, or fourth degree, as well disorderly persons offenses, depending on the monetary value of the property stolen. Theft crimes involving property amounting to $75,000 or more are classified as second degree offenses, which are punishable by a term of incarceration ranging from 5 to 10 years in New Jersey State Prison.
Further, police records reveal a prior arrest on Ramseur's record for robbery charges in Paramus. This will impact the judge's determination at sentencing if he is found guilty of the recent Hackensack crime, as the defendant's criminal history is considered an aggravating factor which influences their sentence.
For more information pertaining to this case, access the following article: Hackensack detectives arrest 2, seek third in Riverside fur thefts