Closter NJ Group Home Employee Facing Theft, Fraud Charges
By Travis Tormey posted in Theft Offenses on Friday, January 31, 2014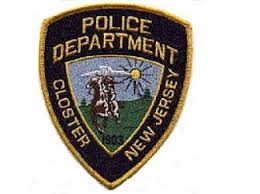 Officers from the Closter Police Department recently arrested an employee at a local group home who is now facing charges for theft by deception, fraudulent use of a credit card, and identity theft.
According to Closter Chief of Police Dennis Kaine, Carl Cox, a former supervisor at Vantage Health Systems, located on Railroad Avenue in Closter, New Jersey, is accused of stealing thousands of dollars from one of the group home's residents. Cox allegedly absconded with the debit card of the alleged victim, an individual with special needs, and extracted funds from the account on multiple occasions over the last year. Authorities were alerted by the victim's sister when she discovered that the victim's account had been overdrawn.
A subsequent investigation conducted by Closter Police Detective Vincent Aiello lead to the identification of Cox as the primary suspect in the case. He was then arrested and released after posting bail in the amount of $30,000. Cox's arraignment is scheduled for February 4th and he could be facing significant penalties if convicted of the charges against him.
In this specific case, Cox is likely to face third degree charges for the offenses for which he is accused. Under New Jersey Law, theft by deception offenses are governed under N.J.S.A. 2C:20-4, and are considered crimes of the third degree if the amount involved is between $500 and $75,000. Identity theft offenses, codified under N.J.S.A. 2C:21-17, are also graded as third degree crimes if the amount obtained ranges from $500 to $75,000. Lastly, according to N.J.S.A. 2C:21-6, offenses involving the fraudulent use of a credit card, are also considered crimes of the third degree.
Third degree offenses are punishable by a term of incarceration ranging from 3 to 5 years in New Jersey State Prison. These crimes have a presumption of non-incarceration if the defendant does not have a prior criminal record. Cox is also likely to be subject to restitution payments to the victim is he is ultimately found guilty.
For more information pertaining to this case, access the following article: Closter group home supervisor charged with stealing thousands from resident