Bergen County Police Chase Leads to Car Crash, Charges Against Driver
By Travis Tormey posted in Traffic Offenses on Monday, January 20, 2014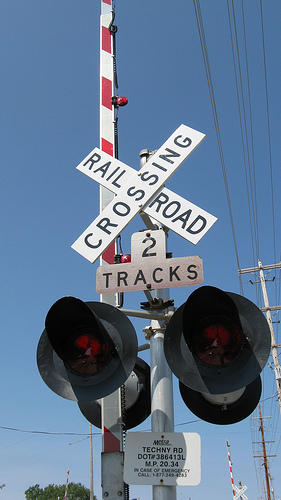 A man who was driving with a suspended license recently attempted to evade officers from the Wyckoff and Midland Park Police departments, ultimately crashing his vehicle at a train crossing in Wyckoff, New Jersey.
25-year-old Long Island resident Kenneth Pflug was driving his 2003 Nissan Sentra in Glen Rock when police attempted to pull him over. Pflug subsequently fled via Route 208, leading police on a chase from Glen Rock to Newton Road in Wyckoff, where he crashed into a sign at a train crossing.
Pflug was arrested, transferred to the Glen Rock police, and is now facing multiple charges and violations including: driving with a suspended license, eluding a police officer, and driving under the influence. He is currently being held at the Bergen County Jail, with his bail set at $20,000.
If convicted of the charges, Pflug could be facing a variety of serious consequences, many of which are determined by the particular circumstances surrounding each offense.
Eluding a police officer is a criminal charge in New Jersey, governed under N.J.S.A. 2C:29-2. This type of violation can be considered a second or third degree offense, depending on the circumstances of the specific case. The key distinction between a second or third degree eluding offense is that a second degree offense occurs when the defendant's conduct creates a risk of death or injury to any person. In addition to the penalties prescribed under this statute, those convicted of these charges face a license suspension ranging from 6 months to 2 years.
Driving with a suspended license is considered a traffic violation in New Jersey, codified under N.J.S.A. 39:3-40. The penalties for these types of offenses vary based on whether it is the individual's first, second, or third offense, as well as whether or not their license was initially suspended as the result of DUI. All in all, penalties can include fines between $500 and $1,000, a license suspension ranging from less than six months to a maximum of 2 years, and a sentence of between 1 and 90 days to be served in the county jail in the county in which the offense was committed.
Pflug will also be subject to the penalties associated with driving under the influence offenses if he is found guilty of those charges as well. Similarly to the aforementioned offenses, the penalties associated with DUI convictions vary on a case-by-case basis. It remains to be seen whether Pflug is ultimately convicted of the charges against him and if so, what specific penalties will be imposed as a result.
For more information pertaining to this case, access the following article: Glen Rock police chase ends in Wyckoff railroad signal crash