Hackensack Fight Leads to Attempted Murder, Aggravated Assault Charges
By Travis Tormey posted in Assault and Threat Crimes on Tuesday, January 28, 2014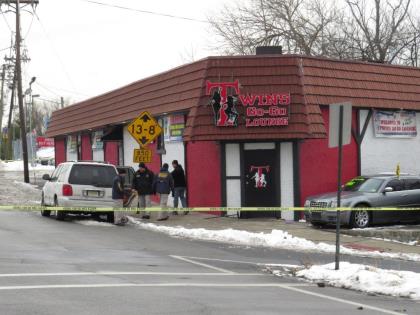 A severe altercation recently occurred at a South Hackensack bar, resulting in charges for attempted murder, aggravated assault, simple assault, and disorderly conduct against those involved, with more to charges to be come, according to Bergen County authorities.
The incident occurred on Monday, January 27th at approximately 2 a.m. at the Twins Lounge go-go bar on South Main Street in Hackensack, New Jersey. Bergen County Prosecutor John L. Molinelli reported that six men engaged in a three-on-three fight outside of the bar after beginning an argument inside. Five of those involved were injured, three of whom sustained critical injuries, as the fight involved weapons including a hammer, a knife, and the use of a vehicle.
19-year-old Harrison resident Ernest Brodie is now facing charges for two counts of attempted murder, as he allegedly drove his vehicle into 32-year-old Garfield resident Lukasz Dziewiatkowski and 27-year-old Garfield resident Benjamin Venegas, two of the other participants in the fight. Dziewiatkowski, who sustained multiple broken bones, and Venegas, who suffered severe head trauma, were subsequently taken to Hackensack University Medical Center to receive medical care. Venegas was reportedly in critical condition, while Dziewiatkowski was released following treatment.
Per reports, 28-year-old Garfield resident Raphael Carrion Jr. was struck in the head with a hammer during the incident and 37-year-old Belleville resident Anthony Pate sustained a stab wound to the torso. Carrion was reportedly in critical condition at Hackensack University Medical Center, with several fractures to his skull, while Pate was in critical but stable condition and receiving treatment at St. Joseph's Hospital and Medical Center in Paterson.
Charges have been filed against three of the alleged participants in the altercation thus far, according to Molinelli. Among them, 21-year-old Lyndhurst resident Jesus Colon is now facing charges for aggravated assault and simple assault, as he allegedly injured both Carrion and Dziewiatkowski. He was taken into custody, with his bail set at $100,000.
Brodie, who is facing charges for attempted murder, the most serious of the charges against those involved, was also taken into custody, with his bail set at $500,000. He could be facing a term of incarceration ranging from 10 to 20 years in New Jersey State Prison for each count of attempted murder, to be served concurrently or consecutively, if convicted of the charges.
Dziewiatkowski was charged with simple assault as well as disorderly conduct and was subsequently released.
Officials are continuing their investigation into this incident and Molinelli said others are likely to be charged in the coming days. Updates regarding this case will be provided as they are made available.
For more information pertaining to this case, access the following article: Harrison man charged with attempted murder in South Hackensack bar brawl