Unattended Vehicle in Morris County Leads to Drug Charges, DWI for the Driver
By Travis Tormey posted in Drug Charges on Thursday, December 26, 2013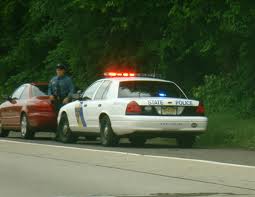 In a recent case, officers from the New Jersey State Police noticed drug paraphernalia in an unattended vehicle on the shoulder of Route 80 in Mount Arlington, New Jersey, later charging the driver with possession with intent to distribute heroin, possession of drug paraphernalia, and driving while intoxicated.
29-year-old Philip L. Rosende of Sparta, New Jersey, had left his silver Kia Forte on the shoulder of Route 80 on Sunday, December 22nd. He returned at approximately 4:00 p.m. to find New Jersey State Troopers David Dabrowski and John Sousa investigating the vehicle.
According to Adam Grossman, a spokesperson for the New Jersey State Police, while Dabrowski and Sousa were on patrol, they saw the car pulled over on the side of Route 80 with no driver in the vicinity. The officers reported that they noticed drug paraphernalia in plain view inside the car.
While the officers were investigating, Rosende was dropped off by another vehicle. He subsequently identified himself as the owner of the Kia, explaining that he had been driving the car when it ran out of fuel. According to Grossman, the troopers noted that Rosende seemed impaired, at which time they arrested him.
A search of Rosende's person revealed that he was in possession of two decks of heroin. The search of the Kia's trunk that followed resulted in the discovery of 97 additional decks of heroin. A switchblade, a stun gun, a glass smoking pipe, and bottle caps exhibiting heroin residue were also found during the search.
It is unclear whether or not the officers received a search warrant or the consent of the owner before searching the entire vehicle, which may present questions as to the legality of the search and the resulting evidence.
Under the "plain view doctrine," police can lawfully seize evidence if it is in plain view and clearly contraband or evidence of a crime. However, this does not provide justification for a search of the remainder of the vehicle without the owner's consent. An unlawful search would result in the impermissibility of any evidence obtained during said search in a court of law.
Rosende was then taken to the Morris County jail, with his bail set at $25,000.
For more information pertaining to this case, access the following article: Cop: Driver had 99 decks of heroin, a blade and a stun gun