Incident Outside of Dover Bar Leads to Murder and Assault Charges
By Travis Tormey posted in Assault and Threat Crimes on Wednesday, December 11, 2013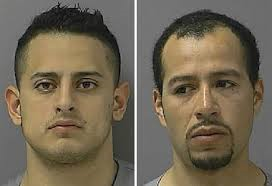 A man from Dover, New Jersey is currently on trial in Morristown for the murder of a Los Angeles man on March 21, 2011 outside of a bar in Dover .
According to the Morris County Prosecutor's Office, 29-year-old Roman Pacheco beat 26-year-old Edwin Alexander Chavez to death on East Blackwell Street in Dover after being thrown out of Mero's Lounge. Pacheco allegedly admitted to police during an interview that he assaulted Chavez with a metal pole, striking him in the stomach and continuing to hit him even after identifying that Chavez was unconscious.
Dover Police Detective Timothy Thiel and Morris County Prosecutor's Detective Gregory Rossi interviewed Pacheco following his arrest just three hours after police recovered Chavez's dead body. The Morris County Prosecutor's Office is hoping to utilize the video recording of the interview as evidence during Pacheco's trial in Morristown Superior Court. In a recent pretrial hearing, prosecutors displayed the recording before a judge as they petitioned to have it included at the pending trial. The judge will then supply a ruling as to the admissibility of the video in court.
Pacheco, who is being represented by a public defender, is scheduled to appear before Judge Stuart Minkowitz on January 9th. If convicted, he could be facing a term of incarceration of 30 years to life in New Jersey State Prison. It can be assumed that the judge's decision regarding the video will have a profound effect on the outcome of the trial as a whole.
In a related case, 26-year-old Randolph resident Julian Mero, the bouncer who threw Pacheco out of the bar and proceeded to hit him six times, is facing charges for aggravated assault and endangering an injured victim.
For more information pertaining to this case, access the following article: Dover man accused of murder admitted he hit man with metal pole outside bar