DNA Links Man to Attempted Prescription Fraud, Aggravated Assault on a Police Officer in Madison
By Travis Tormey posted in Assault and Threat Crimes on Thursday, December 26, 2013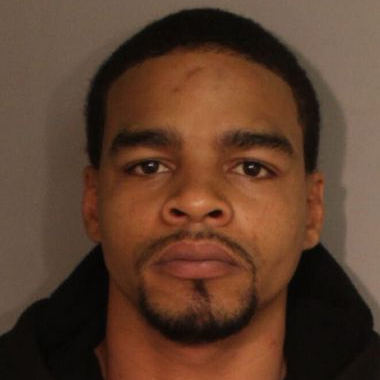 In an ongoing investigation of a June incident, Madison police used DNA evidence to identify a Newark man who is now facing charges for aggravated assault on a police officer, resisting arrest, and attempted fraud.
According to Detective Lieutenant Dennis Lam of the Madison Police Department, Newark resident Michael Hawkins was arrested last week by Detectives Paul Kosakowski and Kenneth Shannon, after DNA evidence left at the scene linked him to an attempted prescription fraud incident. Per police reports, Hawkins fled the scene of an investigation at the Madison Pharmacy, causing the injuries of two officers who followed him.
Records show that the Madison Pharmacy notified police after a man attempted to fill a fraudulent prescription on June 24th. Shortly thereafter, Sergeant Sean Plumstead and Patrolman Michael Minni arrived on the scene to investigate, at which time Hawkins began running away. In order to elude the officers, Hawkins allegedly knocked over a display stand, which resulted in an injury to Officer Minni's hand. As Officer Plumstead continued to pursue Hawkins, Plumstead sprained his ankle, and Hawkins was able to flee the scene in a vehicle in the parking lot.
Surveillance video from the Madison Pharmacy recorded Hawkins drinking from a bottle that was left at the scene, which was taken into evidence for processing. The DNA obtained from the bottle connected Hawkins to the crime, as his DNA was already in the system due to charges from a prior arrest in Essex County.
Hawkins was previously held at the Essex County Correctional Facility after allegedly attempting to fill a fraudulent prescription for Oxycodone at a pharmacy in West Caldwell. During this incident, he assaulted an Essex County Sheriff's officer before being arrested.
The most recent charges against Hawkins could subject him to significant penalties if he is convicted. For example, aggravated assault on a police officer can carry a sentence of up to 10 years of incarceration in New Jersey State Prison, depending on the degree of the offense for which the accused is charged. Hawkins' bail is currently set at $50,000 and does not include a 10 percent option.
For more information pertaining to this case, access the following article: DNA evidence leads to man who fled from Madison cops, hurting two, police say