Bergenfield, NJ Armed Robbery Sparks Police Investigation
By Travis Tormey posted in Theft Offenses on Tuesday, December 31, 2013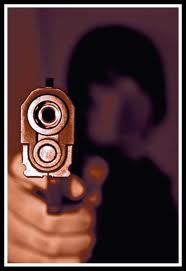 Bergenfield Police are currently investigating a recent armed robbery that occurred at a gas station in Bergenfield Borough, in Bergen County.
According to the Bergenfield Police Department, one man robbed the Coastal gas station located on South Washington Avenue in Bergenfield at approximately 10:50 p.m. on Monday, December 30th.
The suspect, who was carrying a handgun with a black handle, ordered one of the station's employees to give him money. He allegedly left the scene with between $200 and $400 dollars in cash, traveling on foot in the direction of East Englewood Avenue, and leaving the employee unharmed.
Per police reports, the suspect has been identified as a Spanish-accented male who was wearing a gray sweatshirt, blue jeans, and sneakers during the commission of the crime. The hood of the sweatshirt was reportedly used to cover part of his face. The Bergenfield Police Department is offering a reward in exchange for information regarding the robbery and the suspect.
If an individual is identified and arrested in connection with this crime, they could be facing charges for first degree robbery, in addition to weapons offenses. Robbery in the first degree is punishable by a term of incarceration ranging from 10 to 20 years in New Jersey State Prison. Further, robbery is one of the offenses governed under the "No Early Release Act," which requires a defendant to serve 85% of the prison sentence imposed before becoming eligible for parole.
Armed Robbery Charges in Bergenfield, NJ
For more information pertaining to this case, access the following article: Police searching for man who robbed Bergenfield gas station at gunpoint