Parsippany Bank Robbery Investigation Results in Two Charged
By Travis Tormey posted in Theft Offenses on Monday, December 30, 2013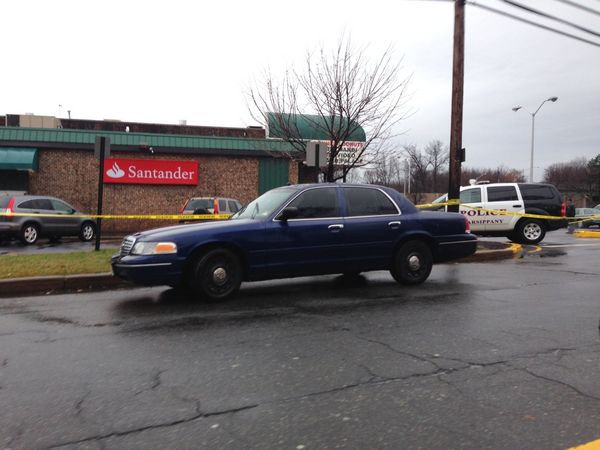 After a recent bank robbery in Parsippany, New Jersey, police began an investigation that would ultimately lead them to two suspects, who are now facing charges for robbery, conspiracy, and terroristic threats.
On Monday, December 23rd, 43-year-old Newark resident Avery Spotswood allegedly robbed a branch of the Santander Bank on Littleton Road in Parsippany, with the assistance of 29-year-old Newark resident Quiama S. Harris. The complaint filed by the Parsippany Police Department against the defendants in Morris County Superior Court details the alleged sequence of events.
According to Morris County Prosecutor Fredric Knapp, Spotswood demanded that an employee of the bank fill the bag he was carrying with money after slipping the teller a note claiming that he was carrying a bomb. The teller then gave Spotswood an unspecified amount of cash before he left the scene.
Harris allegedly conspired with Spotswood in the commission of the crime by canvassing the bank and providing transportation to and from the location. Knapp also stated that Harris went into the bank before Spotswood, making a number of banking inquiries.
The Parsippany Police Department informed other law enforcement agencies in the area of the recent robbery, soon discovering that another robbery had occurred in Springfield, New Jersey wherein a car registered in Harris' name was reported in the vicinity. This led police to Harris, assisting them in identifying her in connection with the robbery in Parsippany.
Harris is now facing charges for robbery as well as conspiracy. Her alleged associate, Spotswood, is facing charges for robbery and conspiracy, in addition to a terroristic threats offense. Both are currently being held at the Morris County Jail, with Harris' bail set at $100,000 and Spotswood's bail set at $200,000. Each of the defendant's will have bail hearings on December 30th.
Spotswood and Harris could be facing significant penalties if convicted of the offenses for which they are accused, particularly the charges for robbery. Robbery, which is governed under N.J.S.A. 2C:15-1, can be classified as a crime of the first or second degree. According to the statute:
Robbery is a crime of the second degree, except that it is a crime of the first degree if in the course of committing the theft the actor attempts to kill anyone, or purposely inflicts or attempts to inflict serious bodily injury, or is armed with, or uses or threatens the immediate use of a deadly weapon.
Spotswood's threat to set off a bomb may subject him to first degree robbery charges, which are punishable by between 10 and 20 years in New Jersey State Prison. Moreover, robbery is one of the enumerated offenses under the "No Early Release Act," which requires the defendant to serve 85% of the prison sentence imposed before becoming eligible for parole.
For more information pertaining to this case, access the following article: Two Newark residents charged in Parsippany bank robbery