Hackensack Man Arrested After Allegedly Shooting Several Random Pedestrians with Pellet Gun
By Travis Tormey posted in Assault and Threat Crimes on Tuesday, April 2, 2013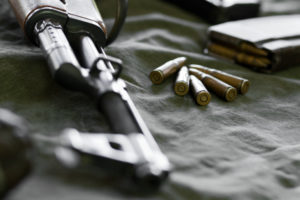 Hackensack police arrested a 25-year old resident after several pedestrians were shot by a pellet gun near Essex Street recently. It appears from reports that the defendant was shooting the pellet gun from his apartment at random people walking by. First, a woman and her daughter were walking through a parking lot near Pizza Hut when the woman was shot in the leg and was bleeding. Her wounds were treated at Englewood Medical Center and she reported the incident to police. Then, another young man was shot in the same parking lot and he also reported the incident to police.
After an investigation, police were led to 25-year-old Nicholas Battaglia who was arrested and charged with two counts of aggravated assault, two counts of possession of a weapon for an unlawful purpose, and single counts of unlawful possession of a weapon and tampering with evidence. He is being held in the Bergen County Jail in lieu of $75,000.00 bail.
The shootings seemed completely random. A search of his residence revealed the pellet gun which was allegedly used in these shootings. For additional information, please see the NJ.com article.