Two Charged with Aggravated Arson in Temple Burning, Face Life in Prison
By Travis Tormey posted in Assault and Threat Crimes on Sunday, March 3, 2013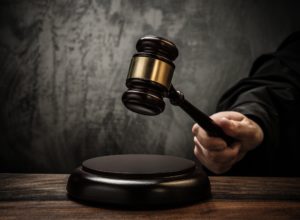 Two men, Anthony Graziano of Lodi and Aakash Dalal of New Brunswick, face life in prison after a Bergen County grand jury returned a thirty (30) count indictment against them for arson related crimes associated with several temple burnings including the January 11, 2012 fire set at the Temple Beth El in Rutherford, New Jersey.
According to the news article, "[t]he Rutherford bombing was the last of a string of bias incidents that shocked the Rutherford community and the northern New Jersey community at large last year. At 4:30 a.m. on Wednesday, Jan. 11, Graziano allegedly threw six Molotov cocktails made from raspberry-flavored Crush soda cans filled with gasoline and motor oil and sealed with duct tape and a fabric fuse, and several aerosol cans at Congregation Beth El. One Molotov cocktail broke through the second-floor bedroom window of Schuman and his wife. The Rabbi burnt his hand when he attempted to douse the flames. Schuman's parents and five children also occupied the building at the time and escaped unharmed."
The indictment includes charges for first degree attempted murder, first degree bias intimidation, first degree conspiracy to commit arson on a synogogue, first degree terrorism, first degree aggravated arson, third degree hindering apprehension. Both men face life in prison if convicted of these offenses.