East Rutherford Man Sentenced to Four Years for Fake Driver's License Scheme
By Travis Tormey posted in Fraud charges on Wednesday, March 13, 2013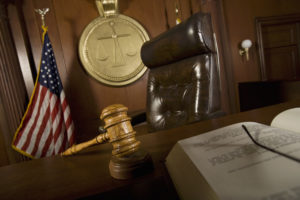 An East Rutherford man was sentenced to four (4) years in state prison after pleading guilty in December for his role in a black market driver's license scheme. The thirty-four year old East Rutherford man pleaded guilty to a bribery charge in the Hudson County Superior Court in December after illegally selling driver's licenses out of the Jersey City Motor Vehicle Agency. He was essentially selling real driver's licenses to people who did not qualify for them, such as illegal immigrants. His accomplice, a Union City woman, also plead guilty to a related offense and was sentenced to four years in prison as well.
These arrests came as a result of a 2011 crackdown on illegal licensing schemes out of Motor Vehicle Agencies in North Bergen, Lodi, Edison, East Orange, and Jersey City. Authorities hope that these prison sentences will deter people from similar behavior in the future.
For additional information, please see the NJ.com article.
If you or someone you know has been arrested and charged with identity theft and fraud in Bergen County, we can help. Contact our Hackensack offices anytime for immediate assistance and a free initial consultation.