Police looking for information regarding vandalism of Bergenfield park
By Travis Tormey posted in Assault and Threat Crimes on Friday, February 8, 2013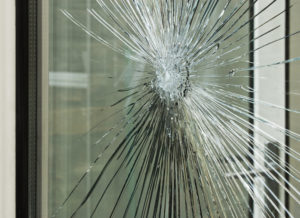 A reward has been offered for any information regarding the vandalism of Edwin Grube Park in Bergenfield, New Jersey. A sign at the park was found kicked in by "a heavy boot-type shoe" on January 21st. Police have obtained video footage of the alleged incident and are investigating but they are asking anyone with information to come forward to aid in the investigation. Tri-County Community Crimestoppers is offering a reward of an undisclosed amount for any information that leads to an arrest.
Tips can be called in anonymously to the Bergenfield Police detective's bureau, at 201-387-4000 ext. 4011. For additional information, please see the NJ.com article.
Vandalism of this type is known as criminal mischief in New Jersey and is governed by N.J.S.A. 2C:17-3. Typically, the degree of the charge is based on the amount of damage done.
Sometimes this will be a misdemeanor (disorderly persons offense) when the damage done is less than $200. When the damage done is more than $200, this is a felony charge which must be handled in the Superior Court by the county prosecutor's office. The grading of the felony and how serious the potential penalties are will be determined by the amount of the alleged damage that was done.