Two men arrested with three pounds of weed across from Fort Lee High School
By Travis Tormey posted in Drug Charges on Wednesday, January 30, 2013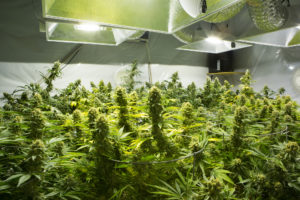 Two men were arrested last week after police allegedly witnessed a drug deal at their apartment across from the Fort Lee High School, according to police. After witnessing a man enter the apartment and exit a few minutes later carrying two bags, police followed the vehicle and stopped it several blocks away. The bags contained two ounces of marijuana. Then, police raided the basement apartment where the man had emerged and found three (3) pounds of marijuana, bagging materials, a digital scale, and about $2,000 in cash.
The defendants are being held at the Bergen County Jail on $25,000 bail. The charges are possession with intent to distribute within 1,000 feet of the high school and within 500 feet of the Palisades State Park.
These are serious felony charges which will be handled at the Bergen County Superior court in Hackensack. The defendants, if convicted, will have a permanent felony charge on their record, face significant prison time, probation, fines, and the suspension of their NJ driving privileges.
An experienced criminal defense lawyer can fight these charges in court. They could potentially challenge the search and the search warrant. They could also challenge the chain of custody documents which detail when the drugs were seized by the police, signed into the police station, and then signed out again to be sent to the lab for testing. In addition, the lawyer can attack the lab results and reports once they are produced.
For additional information, please see the Cliffview Pilot article entitled, "Three pounds of pot seized at home across from Fort Lee High School".