Fort Lee man held on $1 million bail after alleged assault of four-month-old
By Travis Tormey posted in Assault and Threat Crimes on Tuesday, January 29, 2013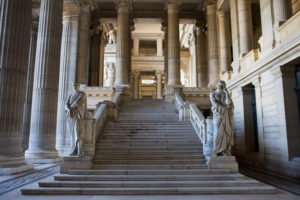 A 39-year-old Fort Lee man is in the Bergen County Jail being held on $1 million bail after being charged with the assault of a four-month-old baby. The child was admitted to the Hackensack University Medical Center with severe internal injuries to the head. The defendant is an acquaintance of the child but no details of the alleged assault are currently available. The defendant is charged with endangering the welfare of a child in the second degree.
The New Jersey statute which governs endangering the welfare of a child is N.J.S. 2C:24-4 which provides in pertinent part:
§ 2C:24-4. Endangering the Welfare of a Child
Any person having a legal duty for the care of a child or who has assumed responsibility for the care of a child who engages in sexual conduct which would impair or debauch the morals of the child, or who causes the child harm that would make the child an abused or neglected child as defined in R.S. 9:6-1, R.S. 9:6-3 and P.L. 1974, c. 119, § 1 is guilty of a crime of the second degree. Any other person who engages in conduct or who causes harm as described in this subsection to a child under the age of 16 is guilty of a crime of the third degree.
The defendant is facing up to ten (10) years in state prison if convicted of this offense.