Former Paramus 6th grade teacher pleads to child pornography charges in Federal Court
By Travis Tormey posted in Sex Crimes on Friday, January 25, 2013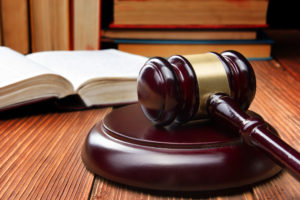 A former 6th grade teacher in a Paramus private school plead guilty recently to child abuse and pornography charges in Federal Court and now faces ten (10) years to life in federal prison. According to the NJ.com article, "In a statement, U.S. Attorney for the Southern District of New York Preet Bharara described the abuse committed by 27-year-old Evan Zauder as 'heinous criminal conduct perpetrated on some of the most vulnerable and powerless members of society'. Prosecutors had charged Zauder with using the internet to entice a boy into sexual activity between April and November of 2011. The boy was 14 and 15 years old at the time."
The defendant's Manhattan apartment was raided in May 2012 and federal agents found hundreds of videos and images on a desktop computer and four other electronic devices. The defendant was previously employed as a 6th grade teacher at the Yeshivat Noah School, a private school in Paramus. The victim in this case was not a student and no other students at the school reported any incidents related to the defendant.
Possession of Child Pornography Charges Paramus NJ
The defendant will be sentenced on May 22 on single counts of enticement of a minor to engage in illegal sexual activity, possession of child pornography and transportation, receipt and distribution of child pornography.