Allendale Criminal Defense Lawyers
Criminal Attorneys in Allendale Municipal Court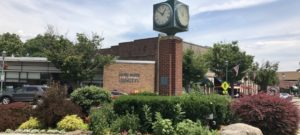 Are you facing criminal or DWI charges in Allendale, NJ? If so, you need a lawyer with unwavering commitment to protecting your liberties and reaching the most favorable outcome in your case. Allendale is a borough in Bergen County, NJ. Nearly 7,000 people reside in the borough, which has a total area of over three square miles. Although Allendale is considered a relatively small municipality when compared with some of the large population centers in Bergen County, this does not prevent numerous arrests and criminal charges in the borough every year. If you have been charged with an offense of any kind in Allendale, New Jersey, The Tormey Law Firm has a defense team comprised of experienced criminal defense attorneys who will protect your rights. We are fully prepared to defend you against a disorderly persons offense like shoplifting or disorderly conduct, as well as a motor vehicle violation like driving while intoxicated.
Attorney Travis Tormey is an Alcotest 7110 certified DWI defense lawyer, one of a handful of attorneys in the state who are certified on the breath-testing machine used in the vast majority of DWI cases. He has also handled thousands of criminal cases with great success, some of which include marijuana possession, simple assault, and criminal mischief in Allendale and throughout Bergen County, NJ. To read some of our client reviews, click here. If you have been arrested or issued a summons in Allendale, New Jersey, contact The Tormey Law Firm at (201)-330-4979 to speak with an Allendale criminal defense attorney regarding your specific case. The initial consultation is always provided free of charge.
Allendale Municipal Court
Disorderly persons offenses, motor vehicle violations, and ordinances issued within the borough of Allendale are under the jurisdiction of the Allendale Municipal Court. The Allendale Municipal Court is located at 500 West Crescent Avenue. The court office is open Monday-Friday 9:00am to 4:00pm, and the court office can be contacted directly at 201-652-0699.
For more information on the Allendale Municipal Court, please visit their website.
Allendale Municipal Court Information:
Hon. Harry D. Norton is the Judge.
Richard M. Rosa is the Prosecutor.
Rosemarie Novelli-Salyer is the Court Administrator.
If you have been charged with an indictable offense in Allendale, New Jersey, your case will be handled by the Bergen County Prosecutor's Office in the Bergen County Superior Court in Hackensack.
Directions to Allendale Municipal Court:
Facing Criminal Charges in Allendale, Does the Degree of the Charge Matter?
No two criminal cases are exactly alike and specific criminal offenses vary significantly. For instance, theft and fraud charges are distinct not only because of the particular conduct involved, but also because of the degree of the crime charged in a given case. Take a crime like robbery, which is a serious felony offense. A robbery involves some component of harm or threat of harm, making it an indictable crime of the first or second degree based on the facts of the incident. Then there are relatively less serious crimes of shoplifting, which occur when someone is accused of stealing or doing something that demonstrates an intention to steal from a retail establishment.
If you are charged with robbery in Allendale, your case is undoubtedly a felony and therefore, must be handled at the Bergen County Superior Court level. On the other hand, if you are facing shoplifting charges, then the degree of the charge is determined by the total value of the merchandise in question. So, if you are accused of stealing a $20 T-shirt, you will be headed to Allendale Municipal Court for a disorderly persons offense. That is essentially a criminal misdemeanor. But if you allegedly stole a $525 television, then your case will be charged as a third degree felony offense and you are facing state prison time if convicted in Superior Court in Hackensack. As you can see, the degree of the charges matters significantly when considering your exposure upon conviction.
Regardless of the specific crime for which you have been accused, having a knowledgeable and local criminal defense lawyer who is familiar with the laws on the books and the specific court where your case will be decided, is integral to your success. With extensive experience defending clients arrested and charged with criminal and DUI offenses in Allendale, The Tormey Law Firm has the critical insights to handle your case. Contact us 24/7 for a consultation provided at no cost.
Other Helpful Links and Information About Allendale NJ
The Allendale Police Department is located at 290 Franklin Turnpike and can be contacted at 201-825-1900. For more information on the Allendale Police Department, please visit their website,
Allendale Traffic Violations Attorney
If you or someone you know has been charged with a criminal offense or DUI in Allendale, NJ, call the Tormey Law Firm today for a free consultation and let us help you set the record straight. The initial consultation is always free, so do not hesitate to call us at (201)-330-4979.