Closter Man Charged with Assault of Teenage Football Coach in Westwood, NJ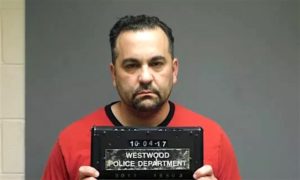 A Closter, New Jersey man was charged with assault after allegedly got violent at a youth football game in Westwood, NJ and attacked a teenage coach.
The suspect allegedly committed the violent assault while his son played on Ketler Field at Westwood Middle School.
The suspect, a 50-year-old man from Closter in Bergen County, New Jersey, reportedly became irate when his son was taken out of the youth football game.
According to authorities, the suspect attacked the victim, a 16-year-old boy who volunteers as a coach for the peewee football league, and put the teen in a chokehold.
Westwood detectives investigated the incident and later determined that enough evidence existed to file criminal charges against the suspect. The suspect now faces charges for simple assault and disorderly conduct.
For more information about this case, see the NJ.com article, "Family Banned for Life from Football League After Dad's Alleged Attack on Teen Coach."