Mahwah NJ Police Arrest Wyckoff Man, Charge Him with Lewdness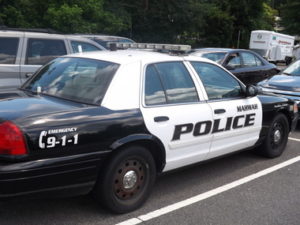 A Wyckoff New Jersey man was recently arrested for allegedly committing a lewd act in a hotel parking lot in Mahwah, NJ.
The suspect, a 33-year-old man who resides in Wyckoff, NJ, was reportedly seen committing the act of lewdness while he sat in a parked car at the Sheraton Hotel in Mahwah, New Jersey. Someone dialed 911 to alert the Mahwah Police Department, which dispatched officers to the area.
According to Bergen County NJ prosecutors, the suspect made an attempt to flee the scene before cops could arrest him. While fleeing, the suspect reportedly came very close to crashing into a Mahwah police patrol vehicle.
The suspect was ultimately captured and taken to police headquarters, where he was processed and charged with three counts of lewdness and one count of attempting to elude police.
If the suspect ends up being convicted, or pleading guilty to, the sex offense charges, he could be sentenced to significant time behind bars. Moreover, he could be required to register as a sex offender under Megan's Law.
Lewdness Charges Mahwah NJ – Need a Lawyer
To learn more about this case, read the NJ.com article, "Lewdness Suspect Arrested After Police Chase, Report Says."
Have you been accused of lewdness in Wyckoff or Mahwah in Bergen County? Contact us now for help. Our criminal defense lawyers have literally handled thousands of criminal cases in Bergen County over the years with tremendous success. Contact us now for immediate assistance and a free initial consultation.