Bergenfield Police Capture Suspect in Residential Burglary Spree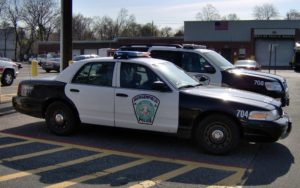 Bergenfield NJ law enforcement recently arrested a teenager who reportedly burglarized several houses located in the borough.
The suspect, a 19-year-old male from Bergenfield in Bergen County, allegedly targeted local residences from June 2016 to February 2017. During that time, the suspect reportedly stole personal items valued at around $95,000.
Bergenfield NJ police detectives investigated the break-ins and managed to identify the suspect. Police later tracked down the suspect in Bergenfield, New Jersey and placed him under arrest.
The suspect was charged with multiple crimes, including burglary, attempted burglary, theft of movable property, receiving stolen property, identity theft, and fencing. Since the police investigation remains ongoing, the suspect could potentially be subject to additional criminal charges in connection with the alleged burglary spree.
Burglary Charges Bergenfield NJ – Need a Lawyer?
For more information about this case, check out the Teaneck Patch article, "Bergen Teen Arrested After Burglary and Theft Spree: Police."
If you or a loved one has been accused or arrested for burglary in Bergenfield NJ, contact us now for help. Our experienced Bergen county criminal defense lawyers have literally handled thousands of cases from our Hackensack offices with great success. The initial consultation is always provided free of charge.