Police Arrest Fort Lee NJ Man Accused of Hit-and-Run Accident in Palisades Park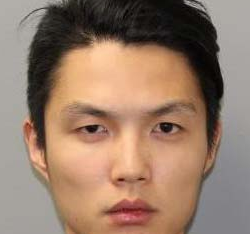 Palisades Park cops recently arrested a Fort Lee NJ man who allegedly struck a pedestrian in a hit-and-run accident.
The car crash occurred around 7:30 p.m. The Newark Police Department dispatched cops to the intersection of East Brinkerhoff Avenue and 6th Street after receiving a report of an injured pedestrian.
When Newark NJ cops arrived at the scene of the crash, they saw the female victim suffering from various injuries. She needed medical treatment, so emergency responders transported her to Hackensack University Medical Center.
The Palisades Park Police Department and the Bergen County Prosecutor's Office conducted a joint investigation into the accident and reportedly discovered pieces of a black 2016 Kia Optima that were broken as a result of the collision.
Detectives used the evidence to identify the allegedly driver of the motor vehicle as a 28-year-old resident from Fort Lee, NJ. Police later found him and placed him under arrest.
The suspect has been charged with leaving the scene of an accident resulting in serious bodily injury. Additionally, Palisades Park NJ police issued several traffic citations.
After being placed under arrest and charged, the suspect was released with a pending court date.
Hit and Run Accident Palisades Park NJ – Need an Attorney
For further information about this case, access the NJ.com article, "Fort Lee Man Charged in Hit-and-Run, Officials Say."