Hawthorne Man Arrested, Charged with Criminal Sexual Contact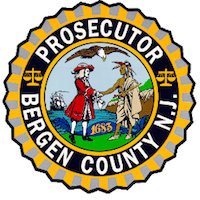 Hawthorne New Jersey police have arrested a 33-year-old man accused of sexually abusing an underage boy in Mahwah, NJ. The suspect, who lives on Forest Avenue in Hawthorne NJ, has been charged with criminal sexual contact in connection with the incident.
The suspect allegedly committed the sexual offense by inappropriately touching the victim, a 14-year-old boy, on February 6, 2017 at a home in Mahwah, NJ.
When law enforcement officials found out about the sexual offense allegations, the Mahwah Police Department and the Bergen County Prosecutor's Office Special Victims Unit began a joint investigation.
Bergen County detectives interviewed the suspect in Paramus New Jersey and arrested him a short time later.
The suspect has now been charged with a number of sex crimes, including criminal sexual contact and child endangerment.
After being arrested and processed, the suspect was transported to the Bergen County Jail in Hackensack.
For more information about this case, read the NJ.com article, "North Jersey Man Charged with Criminal Sexual Contact, Officials Say."