Ridgefield Park NJ Police Arrest Cliffside Park Man Accused of Eluding Police on Highway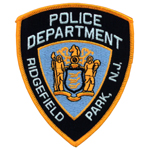 A Cliffside Park NJ man allegedly led police on a pursuit on a highway in Ridgefield Park, New Jersey.
According to Bergen County prosecutors, a patrol officer observed the suspect committing a number of moving violations while driving a Mercedes Benz ML 350 along Route 46 in Ridgefield Park.
The Ridgefield Park NJ police officer stopped the suspect's vehicle and told the suspect to exit the car because he appeared to be inebriated. However, instead of exiting the car, the suspect reportedly hit the gas pedal and drove away, setting off a pursuit by several police officers.
Ridgefield Park police chased the suspect down Route 46 until the suspect allegedly crashed into two police patrol vehicles near the Secaucus toll plaza.
Ridgefield Park police officers later obtained a warrant to search the suspect's motor vehicle. During the search, police allegedly found five ounces of pot inside the car.
The suspect is a 36-year-old male who lives in Cliffside Park, NJ. He was charged with multiple criminal charges, including eluding police, aggravated assault, resisting arrest, and simple possession of marijuana. Additionally, the suspect was cited for 30 traffic violations.
After being arrested and charged, the suspect was transported to the Bergen County Jail in Hackensack, NJ.
For additional information about this case, view the NJ.com article, "Driver Rammed Patrol Cars after Traffic Stop, Ridgefield Park Police Say."