East Rutherford Disorderly Conduct Defense Attorneys 
Two Disorderly Persons Criminal Offenses Dismissed East Rutherford Court NJ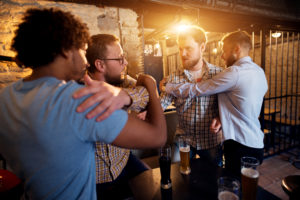 Were you arrested at MetLife Stadium (formerly known as Giants stadium) in East Rutherford NJ and you need a lawyer? We can help. Our lawyers have literally handled hundreds of these stadium cases over the years with tremendous results. Here is a recent case we handled there for a very satisfied client.
Travis J. Tormey recently represented a client who was charged with several criminal offenses, which arose during a Jets game at Metlife Stadium. The client was a fan who went onto the field after the game and took one of the towels out of the bin without permission. Our client had no prior record and, in fact, had a field pass to go onto the field after the game. However, she was so excited that she "jumped the gun" and went on the field early without proper permission.
She was charged with disorderly conduct, defiant trespassing, and a local ordinance violation for creating a disturbance at the stadium. Mr. Tormey was able to negotiate a plea agreement with the prosecutor which allowed both criminal charges (known as disorderly persons offenses) to be dropped. The client plead guilty to the local ordinance violation and received a small fine. She will have no criminal record from this unfortunate incident. This was a great result for the client and the law firm.
Arrested for Disorderly Conduct at MetLife Stadium? Call Us Now
If you or a loved one needs assistance with disorderly persons criminal charges in East Rutherford Court, contact us now for a free initial consultation.