Juvenile Charges for Criminal Mischief Dropped Thanks to the Tormey Law Firm
Bergen County Juvenile Defense Lawyers with offices in Hackensack, New Jersey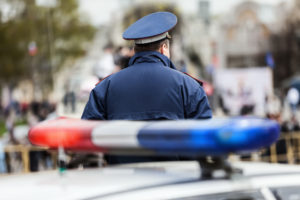 If your son or daughter is facing a juvenile charge for criminal mischief in Bergen County, we can help. There are a number of ways this type of case can proceed. It's possible that the police handle this case "in house" with a station house adjustment which allows the case to stay out of court. A second option is the case being handled by a probation officer in the Bergen County Superior Court without the defendant actually appearing before a Judge. Finally, the case could be handled by the Bergen County Prosecutor's office and the defendant must appear in court before a Judge to answer to these charges. Here is an example of a criminal mischief charge we handled for a juvenile client in Bergen County.
Travis J. Tormey recently represented a client facing criminal mischief charges as a juvenile offender in the Bergen County Superior Court located in Hackensack, New Jersey. The charges arose out of Wyckoff but all Juvenile charges must be handled in the Superior Court, Family Division in the county in which the offense allegedly occurred. Three young boys (around 10 years old) were charged with spray painting some property and destroying it at a local friend's home.
The case was originally diverted to a probation officer to resolve it. If the client admitted wrongdoing then they would impose a short period of probation, community service, and restitution for the damaged property and the case would be over. If the client abided by all the conditions of probation then the case would be dismissed at the end. However, our client was innocent of the offense charged so he could not take responsibility for something he did not do. As a result, the case was sent to a hearing officer in Bergen County for a hearing. When we appeared for the hearing, the alleged victim failed to appear. Without the victim there to testify, the case was dismissed for lack of prosecution.
Charged with Criminal Mischief as a Juvenile in Bergen County?
This was a very satisfying result for our young client and his family. If you or a loved one needs assistance with a juvenile charge in Hackensack, NJ, contact our offices now for a free initial consultation.